Welcome Home!
Want to know what's in my candles and wax melts?
This info is sure to answer that question.
If you need to know more,
message me
& let's talk!
Each candle and wax melt is handmade & hand-poured in Toledo, Ohio by me, Taylor! I am the Owner of Callisto Terra. I only pour small batch & have studied & experimented diligently since 2020 to bring you the very best in scented candles & wax melts for your home, office, or wherever!
Candle-making is a true science. It's all about trial and error. I can assure you - I've done my fair share. Just ask my product testers!
It's so rewarding knowing these candles & melts are strong in scent, smooth look & feel, & well loved & used.
Important info to know: NOTES make up a scent!
You have your leaders titled as TOP
The best supporting crew titled as MIDDLE
That follow up that keeps you coming back titled as BASE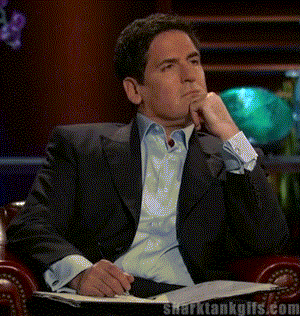 I'll start with my favorite scent from my starting line up:
MESMERIZE
This scent is so full. It's high end & delicate. I love filling my home with this scent & do VERY often. It's welcoming & peaceful; complex, modern fragrance & has a high-end appeal. This woody scent begins with top notes of amaretto and powder as it gives way to a heart of tonka and balsam. Notes of rum, musk, and sweet, resinous oud make up the base of this intriguing fragrance. This pleasantly mellow scent is perfect for "everyday" home fragrance.
Top: Powder, Amaretto
Middle: Tonka, Balsam
Base: Rum, Light Musk, Dark Musk, Oud
Next Up, the Product Tester #1:
CHARM
I wasn't going to sell this scent! I'm not the biggest fan of Fruity, Tropical scents. CHARM has made a believer out of me. This scent is young and FUN! Capture the youth of summertime. A saucy tropical blend of fresh strawberries, coconut, and cherry with mid notes of banana peel, berry nectar and the soft fragrances of tropical flowers on a bed of warm Tonka Bean and sugar.
Top: Strawberry, Coconut, Cherry
Middle: Banana, Melon, Peach, Apple, Pear
Base: French Vanilla, Mint, Clove
Did you say MBJ? Yes, sis - This one is called
LEVITATE
When I first experienced LEVITATE, I knew it was going in my line up. I didn't even test it y'all. I just added it to my first lineup of scents. When I say fresh - earthy - sexy, LEVITATE is what I am talking about! I'm channeling Michael B Jordan for this one.
Woodsy and earthy. Clean and refreshing. Citrus and ozone top notes with middle notes of jasmine and lily. Finished off on base notes of teakwood, musk, and moss. In other words - the perfect scent.
Top: Lavender, Geranium
Middle: Mahogany, Jasmine, Lily
Bottom: Cedar wood, Oak wood
FASCINATE
Think: Floral Bliss. It's the perfect blend of beautiful flowers & gentle powder. Delicate, Feminine, & of course, Strong! This fantasy bouquet comes to life with the fusion of jasmine, gardenia, and guava surrounded by blooming plumeria. Hints of green leaves and powder complete this classic, enduring tropical fragrance.
Top: Plumeria, Green Leaves, Guava
Middle: Jasmine, Gardenia
Base: Powder
Did you know it's pronounced: E-LANG E-LANG??
ENAMOR
With notes of Ylang Ylang & Rose, this scent is simply ROSES. Gentle, beautiful, comforting. This modern floral experience blooms with top notes of ozone and green leaves, before revealing a heart of rose, carnation, lily of the valley, and ylang ylang. Powder and a hint of peppercorn in the base bolster the simple beauty of this classic scent.
Top: Green Leaves, Rose, Ozone
Middle: Carnation, Lily of the Valley, Ylang Ylang
Base: Powder, Peppercornz
TEMPT
When I say TEMPT is a one of a kind scent - I mean it. It's so salty + sweet, masculine, earthy, & just the right amount of femininity. I have yet to run into anyone who didn't enjoy this scent. It was a bestseller at my first pop up shop! A warm, earthy blend of sandalwood and musk. Top notes of airy ozone and a hint of citrus open up to a sandalwood core that's smoothed out with lightly sweet benzoin. Resinous amber and cedar blend with dark musk and a touch of powder for a rich woodiness in the base.
Top: Ozone, Citrus
Middle: Sandalwood, Benzoin
Base: Amber, Dark Musk, Cedar, Powder
INTRIGUE
Last but certainly not least - INTRIGUE. Picture oceans but with lavender & smoothy earthy cypress. This scent is my most SOOTHING. Easily. I light this up during nap time & almost every time I am finished cleaning my home. Recently I purchased my first desk & lit up INTRIGUE to commemorate my first of many desks! A fresh, woodsy fragrance with an intriguing nautical edge. This fragrance offers a unique take on a lavender scent, marrying this timeless floral with more masculine notes of cypress, cedar, and amber.
Top: Marine, Eucalyptus, Honeydew Melon, Green Leaves
Middle: Lavender, Sage
Base: Cedar, Amber, Benzoin, Cypress
Thanks for coming to my TedTalk... LOL
So this is it y'all! My starting line up! I'd love to hear what scents you'd like to see next & what scents you're loving now!
Like I always say: "Not every scent is for everybody & that's okay! Find what you love & fill your space up!" I hope you find what you love here
Peace & Love & Great Candles
-Tay